Lenny Dee VS. DJ Narotic - Pump Ure Fist! *READ DESCRIPTION*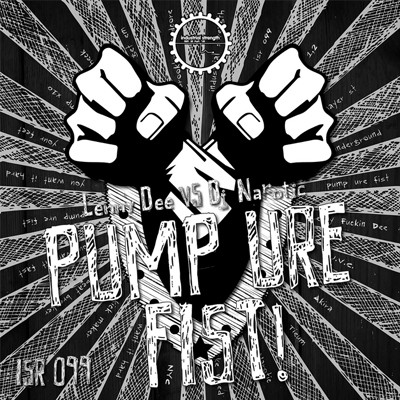 Artist:
Lenny Dee, DJ Narotic, Brooklyn Bronx, UVC, Tieum & Akira
Label:
Industrial Strenght Records
Product Code:
ISR 099
Genre:
Various Styles
Year:
2013
Format:
12 inch picture disc
Availability:
In Stock
0 reviews
Write a review
Write a review
Your Name:
Your Review:
Note: HTML is not translated!
Rating:
Bad
Good
Enter the code in the box below:
Description
The top layer on the A side is showing bumps. I'ts playable but you hear the bump, it does not skip. The B side is oke.
Hands up who wants to get nuts! Its time for the ISR crew to get loose with this new floor crushing single by Lenny Dee and DJ Narotic. This explosive new 12 inch picture disc release offers up some fierce remixes. Including non other than ISR´s UVC. The return to the classic this classic hardcore producer banging the sounds of now. This smoking release also features the hard hitting sounds of Tieum and Akira to drive the nail in the coffin for good measure. Put your seat belts on kids its gonna be a ruff ass ride through the the mixes on this jammy ! Lenny Dee: Named No 1 'Hard DJ' by Mixmag in 2004 & 'Best Worldwide Teckno DJ' by the Scottish Dance Music awards 2 years in a row, Lenny Dee founded ISR in 1991 & has releases on labels such as Nu Groove, 4th floor, Rotterdam Records. Warner Bros, Strictly Rythmn, R&S, Music Man, Atlantic Records, Third Movement, & a track on PS2s Grand Theft Auto: San Andreas' Video Game (as "Fallout'). New York City based DJ/Producer DJ Narotic is infamous for his production on Industrial Strength Records with U.V.C. and his collaboration with D.O.A. on the legendary track New York City Speedcore. A New York City underground favorite.