DR. Mathlovsky - Cynacide Smile E.P.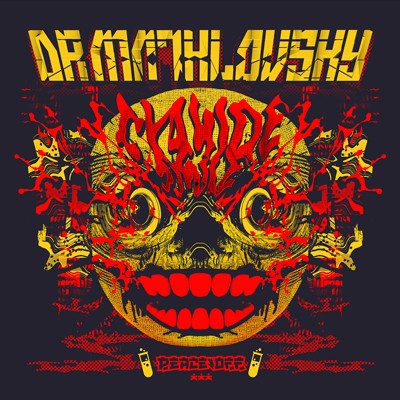 Artist:
DR. Mathlovsky
Label:
Peace Off
Product Code:
POFFLTD 028
Genre:
Various Styles
Year:
2014
Format:
12 inch
Availability:
In Stock
0 reviews
Write a review
Write a review
Your Name:
Your Review:
Note: HTML is not translated!
Rating:
Bad
Good
Enter the code in the box below:
Description
"Back Again! Dr Mathlovsky, Ghent's one man Kick-drum Thunderstorm, with his second release for Peace Off Records. The Cyanide smile EP is 4 tracks of pure adrenaline drenched fury carefully designed and engineered to kick down the doors of delirium.

The opening and title track "Cyanide Smile" is designed to show you clearly what he's all about with his furious kicks and haunting rhythmical vocal samples, relentlessly twirling into an anthem of rave-alicious hedonism. Creeping into "The Mind Is Always Screaming" Mathlovsky produces a super-charged and highly emotive track, complete with his methodical placement of pads and arps mixed with his own brand of visceral and abrasive rolling hardcore rhythms. Moving on, frantically opening the to the demonic and sinister "Cellar door" again with his, subtle nod to the entrancing side of rave music, Dr Mathlovsky displays his un-stop-ability when it comes to creating anxious leads and reeces. 52x" (what ever that means) throws down the audiological equivalent of tear gas, with it's hypnotic poly-rhythms seizure inducing snare rolls.