Bong-Ra - Monolith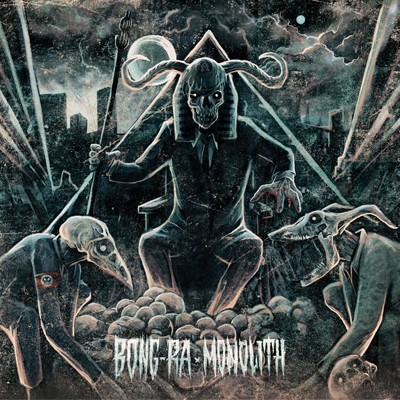 Artist:
Bong-Ra, Sole & Dean Rodell
Label:
PRSPCT Recordings RVLT
Product Code:
PRSPCTRVLTLP 001
Genre:
Various Styles
Year:
2012
Format:
2x 12 inch
Availability:
In Stock
0 reviews
Write a review
Write a review
Your Name:
Your Review:
Note: HTML is not translated!
Rating:
Bad
Good
Enter the code in the box below:
Description
Bong-Ra's new album 'Monolith' is a new step in pure hybrid electronics. Seamlessly mixing all styles with ease. Be it Metal, Drum and Bass, Hip Hop and Dubstep. A musical characteristic he has gained
international praise for.

'Monolith' is divided up into two segments : 'Alpha' and 'Omega'. 'Alpha' are four Hiphop-esque colossals featuring the American rapper Sole, who has proven himself over the years with his crew and label Anticon. 'Omega' is the dancefloor orientated part of the album where Bong-Ra continues with his trademark Metalbreaks style which made him remix the likes of Bolt Thrower and even screamo legends Therapy.