The DJ Producer & Smyla - The Very Last Drop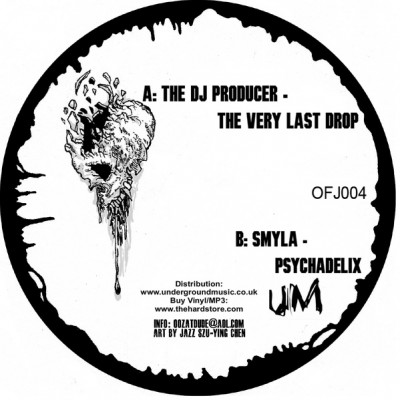 Artist:
The DJ Producer & Smyla
Label:
Our Fucking Jungle
Product Code:
OFJ 004
Genre:
Various Styles
Year:
2015
Format:
12 inch
Availability:
In Stock
0 reviews
Write a review
Write a review
Your Name:
Your Review:
Note: HTML is not translated!
Rating:
Bad
Good
Enter the code in the box below:
Description
The DJ Producer has been a guiding force in the UK Dance scene since he arrived into the stage back in 1992 with his legendary back2back set with techno god Tanith at Universe. His productions and DJing have been influential for a huge host of international artists. Though he is signed to one of Europes biggest Hardcore Techno agencies he regularly moves outside his sphere to show he is truly a master of all styles.