Various Artists - From HKG To BCN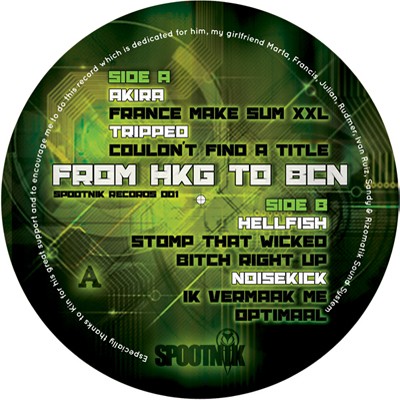 Artist:
Akira, Tripped, Hellfish & Noisekick
Label:
Spootnik Records
Product Code:
SPOOTNIK 001
Genre:
Various Styles
Year:
2012
Format:
12 inch
Availability:
In Stock
0 reviews
Write a review
Write a review
Your Name:
Your Review:
Note: HTML is not translated!
Rating:
Bad
Good
Enter the code in the box below:
Description
All the way from Spain rises another label that can be best described as no nonsense. Spootnik kicks in hard with a first release featuring 4 of the scenes best artists. Hellfish, Akira, Noisekick and Tripped combine 4 tracks of Industrial Hardcore, Frenchcore, UK-Hardcore and Breakcore together perfectly as one. The E.P. features Stomp That Wicked Bitch Right Up, France Make Sum XXL, Couldn't find a Title and Ik Vermaak Me Optimaal. Very versatile E.P.