Thunder Vs X-Mind - Wait And Bleed EP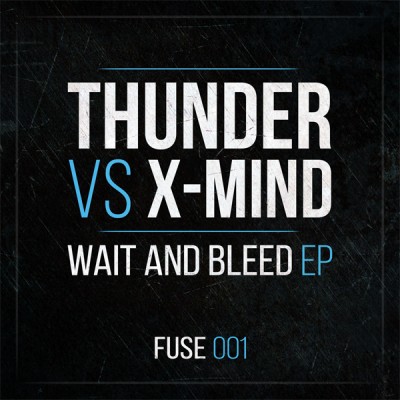 Artist:
Thunder, X-Mind & Section Grabuge
Label:
Fuse Records
Product Code:
FUSE 001
Genre:
Various Styles
Year:
2016
Format:
12 inch
Availability:
In Stock
0 reviews
Write a review
Write a review
Your Name:
Your Review:
Note: HTML is not translated!
Rating:
Bad
Good
Enter the code in the box below:
Description
The debut release is finally here! Online vinyl shop Fuse Records is all about diversity in Hardcore music. We are dedicated to deliver you the finest hardcore, and most important, on vinyl!
Thunder & X-Mind created the versatile ep which is Wait And Bleed. On the A-side we start off with the original title track Wait and Bleed. The vocals catch you right away and before you know it you will be rocking the dance floor!
After this carnage we get to the first track on the B-side which offers us the tear out version of Wait And Bleed. Thunder & X-Mind take you on a raw musical journey with this 240 bpm version. Hard, fast and kicking!
Last but not least on the B-side is the Section Grabuge remix! Powerful vocal usage combined with an interesting build up throughout the whole track. A perfect finishing touch on this vinyl.
The message from Fuse Records: keep vinyl alive!