Hellfish - Easycore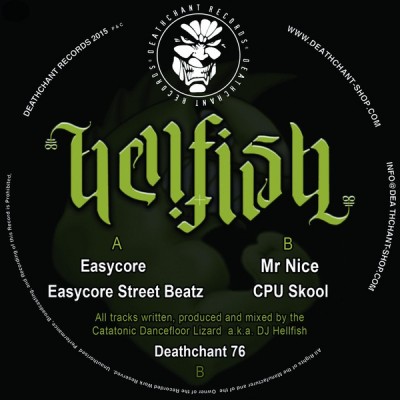 Artist:
Hellfish
Label:
Deathchant Records
Product Code:
CHANT 076
Genre:
UK Hardcore
Year:
2016
Format:
12 inch
Availability:
In Stock
0 reviews
Write a review
Write a review
Your Name:
Your Review:
Note: HTML is not translated!
Rating:
Bad
Good
Enter the code in the box below:
Description
190 BPM Deathchant openings are good baby ! And the second track not bad as well... with its Hardcore Turntablism dj Tool:) B side opens on a 196 BPM Dancefloor Mr Nice mix:) … last track increase the crazyness up to 220 BPM. Hardcore dancefloor marvallous effience baby ! Respect !