C-Netik & Cooh - Retrofit / Checkmate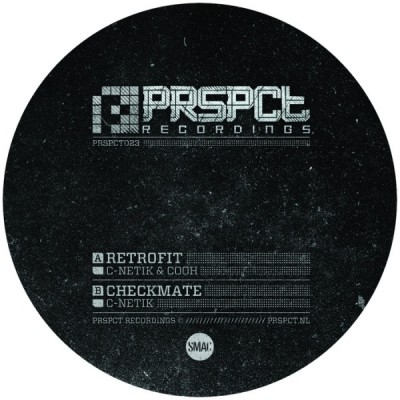 Artist:
C-Netik & Cooh
Label:
PRSPCT Recordings
Product Code:
PRSPCT 023
Genre:
Crossbreed
Year:
2013
Format:
12 inch
Availability:
In Stock
0 reviews
Write a review
Write a review
Your Name:
Your Review:
Note: HTML is not translated!
Rating:
Bad
Good
Enter the code in the box below:
Description
On the A side of this Black, Grey & White vinyl release we have: Retrofit
A mega monster collab by C-Netik from Lisbon and Cooh from Sofia. 4/4 Hardcore Drum & Bass 110% PRSPCT Approved!!

On the Flip we have: Checkmate by C-Netik
Badass would have also suited perfectly as the title for this track as it fits the description perfectly. Pounding kick drums, Ear shattering snares and tons of grim atmosphere.. One of C-Netik's strongest productions to date!