Machine Code / Cooh - Heisenberg / Gerdan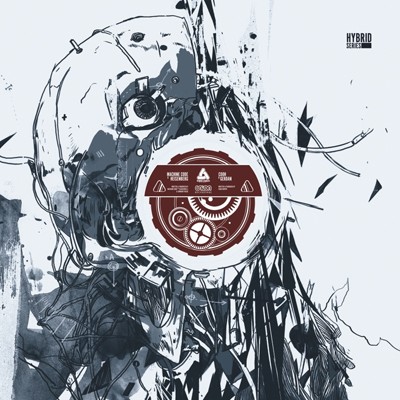 Artist:
Machine Code & Cooh
Label:
Union Recordings
Product Code:
UNION 002
Genre:
Crossbreed
Year:
2011
Format:
12 inch
Availability:
In Stock
0 reviews
Write a review
Write a review
Your Name:
Your Review:
Note: HTML is not translated!
Rating:
Bad
Good
Enter the code in the box below:
Description
UNION Recordings proudly presents the Hybrid Seriess - part two. On the A side you will find Heisenberg. Powerfull track by Machine Code aka Current Value & Dean Rodell which consists of two legendary electronic music producers from Germany. When they get together, they make some of the most innovative and masterpiece sounding music you can ever
imagine. Now they are ready to come full force with a brand new super-fresh and unique Machine Code style with Hardcore and Drum & bass elements in tune called Heisenberg - this is going to raise heads throughout the scene for sure!!!

Flip it over for side B which contains Gerdan made by brilliant Bulgarian producer COOH. Hypnotizing stabs, industrial hardcore kicks and this amazing destructive snares makes it awesome example of dancefloor devastation. Receiving extensive support worldwide,
Gerdan is the track that you have heard in every club, from all the top DJ's like a The Panacea, The Outside Agency, Limewax, Switch Technique and many many others.