Forbidden Society - To The Threshold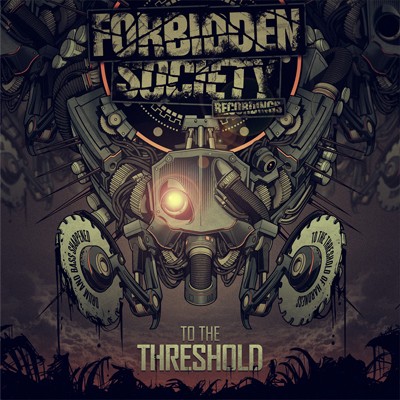 Artist:
Forbidden Society, Deathmachine & Sei2ure
Label:
Forbidden Society Recordings
Product Code:
FSRECS 007
Genre:
Crossbreed
Year:
2012
Format:
3x 12 inch
Availability:
In Stock
0 reviews
Write a review
Write a review
Your Name:
Your Review:
Note: HTML is not translated!
Rating:
Bad
Good
Enter the code in the box below:
Description
After months of hard work Forbidden Society can proudly present the new album To the Treshold, which is coming out on Forbidden Society recordings label. Album consits of 15 tracks total (6 available on LP, 13 on CD and 15 in digital form). The album is filled with all sorts of different genres from Drum and Bass, Drumstep, Crossbreed to Electro or Dubstep, all precisely fitted together with Forbidden's charismatic and solid sound, which will creep under your skin up to the point where it is almost unbearable (that is why the new album is called To the Treshold). Solid fans of Forbidden Society were able to hear some of the tracks, remixes and co-operations with other artists on various places in Europe, or even in Tokyo, Japan. The album itself can show off with awesome cover, all done by Kikai(JAP), well known for his Manga-Anime desings, in co-operation with Kristof from NOSQRL graphics. LP album is coming out on the 21st of May, and the CD one week later. On the 1st of June the album will be available completely in digital form in FSRECS's internet shop and on the 4th of June the album will reach wide distribution through out Beatprot, Itunes, etc.. You do not want to miss the great experience of the new album!