Gancher & Ruin - The Atmosphere Of Destruction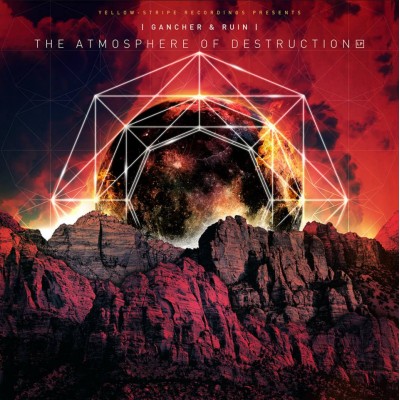 Artist:
Gancher & Ruin, The Panacea & CA2K
Label:
Yellow Stripe Records
Product Code:
YSR LP 001 CD
Genre:
Crossbreed
Year:
2013
Format:
CD
Availability:
In Stock
0 reviews
Write a review
Write a review
Your Name:
Your Review:
Note: HTML is not translated!
Rating:
Bad
Good
Enter the code in the box below:
Description
Yellow Stripe Recordings is proud to present its first full length release, the first album by the russian evil twins known as Gancher & Ruin. As the title - The Atmosphere of Destruction - says, expect this one to spread chaos and mayhem on dancefloors worldwide. The 11 track LP features the wonderkids traditional Hard Drum & Bass blended with Hardcore, a sound which is well known to YS followers, filled with their characteristic distorted lines, buildups and bass hits, where all of their influence shines through. Featuring two collaborations with good friends The Panacea and CA2K, you can hear influences from gabber to techno as well as more traditional D&B, it's all here. A collection of unique bangers that highlight their trademark sound design, every track is an effective dancefloor destroyer.