Project Hardcore 2015 (Mixed By Neophyte VS Icha & Digital Plague Squad)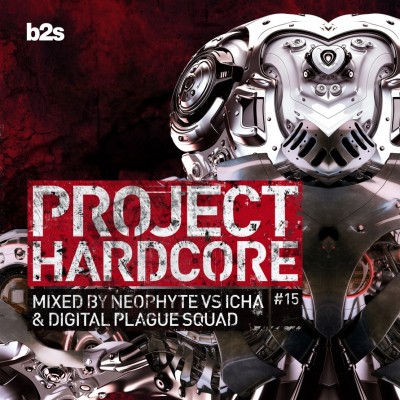 Artist:
Various Artists
Label:
B2S
Product Code:
B2SCD 008
Genre:
Various Styles
Year:
2015
Format:
2x CD
Availability:
In Stock
0 reviews
Write a review
Write a review
Your Name:
Your Review:
Note: HTML is not translated!
Rating:
Bad
Good
Enter the code in the box below:
Description
The Project Hardcore 2015 is here! Mixed by Neophyte Vs. Icha & The Digital Plague Squad! The title track from Fuse 001 is included in the Digital Plague Squad mix!
On Saturday the 12h of December the scoop on the field of Hardcore will take place: Project Hardcore: #PH15! Also this year the obscure Klokgebouw in Eindhoven will be the home for this deafening event. The whole night the best Hardcore DJs will take care of the visitors with the best and hardest tracks. As a starter and/or dessert the visitors and home front can enjoy the official #PH15 compilation. This year's compilation, which contains two CDs, is mixed and compiled by Neophyte vs Icha & Digital Plaque Squad. Of course you will hear the anthem of Project Hardcore 2015 'Stand beside Us' on the compilation, but also 'Fight With Anger' from Angerfist en Neophyte, 'Down Low the huge hit from Tha Playah & Promo and The Sickest Squad with 'Minimal Is Swing'. The two artists definitely have their own sound but they do have created an unity, like the feeling of the visitors during the event, what makes the compilation essential to your CD collection.